Ilika transforming the battery space for IoT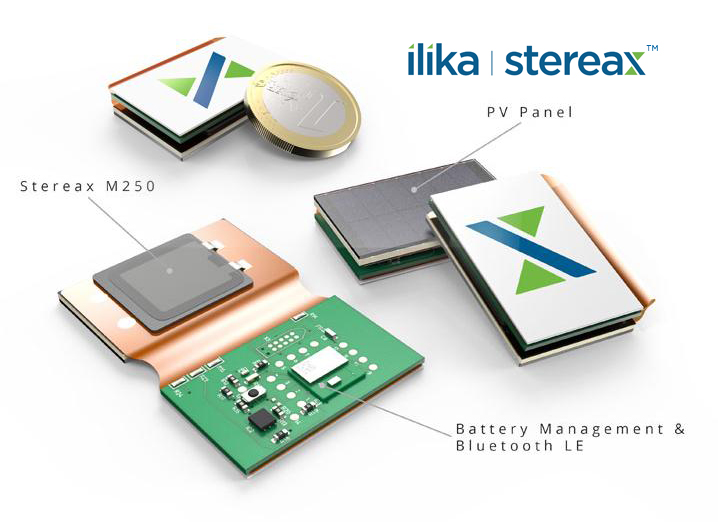 Ilika has been pioneering materials for electronic and energy based applications for over a decade. During that time, we have worked with some of the world's leading manufacturing companies to accelerate the development of new products and embedded devices. Several years ago we focused our expertise in the direction of solid state batteries, applying our materials knowledge to developing patented ground breaking deposition processes for materials, which are key to making solid state batteries suitable for the demanding requirements of the Internet of Things (IoT).
Today at IDTechEx in Berlin we have announced Ilika Stereax® - our first battery technology available for licensing. Stereax offers a wide range of benefits over conventional lithium ion batteries including low self-discharge rates allowing them to be trickle charged using energy harvesters, faster discharge suitable for sending pulses of data and longer shelf life – all key features needed for the diverse IoT space.
Solid state batteries help to address several of the key challenges in the IoT space such as maximising the benefits of energy harvesting, enabling smaller form factors that are non-obtrusive in houses; enabling solutions that can be used in less hospitable environments found in industrial locations. To enable these requirements needs a battery technology that can work alongside energy harvesting technologies without adding to the size of the end device and having the same lifespan as the other components, reducing the need for maintenance.
Taking all these things into consideration we came up with the Stereax M250 the first in a family of solid state battery technologies that can be licensed, opening up the benefits of this technology to a wider range of customers and end applications. The Stereax M250 brings additional benefits to those found in other solid state batteries. It has a 40% improvement in energy density for a given area – so you can either make it smaller if you have less energy requirements or you can pack more energy into the space. Solid state batteries have typically worked within restricted temperature ranges limiting the end devices they can be used in. Ilika has focused on extending this operating temperature range from –20DegC up to 100DegC making solid state batteries feasible for a much wider range of devices. Stereax M250 also has no free lithium making it more suitable for moisture resistant end devices.
These features combined bring together a technology that we feel can be instrumental in opening up new innovation in the IoT space and enabling existing products to become smaller, safer and longer lasting.