Powering sensors in emerging smart cities
Continuous improvement is at the heart of the concept of a Smart City. One of the barriers to improvement in the past has been to get enough data from a wide variety of places to show a comprehensive view of what is going on in real time. The initial step is being able to cover the city in a wide range of cheap, reliable, meaningful sensors. Where to put these sensors becomes the next challenge. In a smart city a street light is an ideal place for sensors – they can be fitted with a wide variety of sensors: from motion sensors at street level to light when a person is sensed; parking sensors to identify parking spaces; moisture sensors to work as micro weather stations; pollution sensors to identify pollution hot spots and light sensors near the top to turn the lights on at low light levels. In Glasgow for example, intelligent street lighting is being tested in various location to monitor football and traffic flow. As the number of sensors used goes up so does potentially the cost of maintaining and servicing these.
This coverage with sensor technology brings with it its own challenges. The word "meaningful" is key here – we can measure many types of environmental data, but how much data and which data are actually useful to us? Also, where the measurement can be made is not where it needs to be made. Turning a new-build town or city into a smart city enables the infrastructure to be put in place from the start – however what do you do when you are restricted by an existing city with its established infrastructure, planning restrictions and aesthetics? Adding sensors to this type of city requires a more stand-alone approach. Perpetual beacons provide a route for adding in sensors of different types in different locations. The key feature from these beacons is its ability to be self sustaining with an energy supply avoiding the need for additional wiring. This is enabled via an energy harvesting source, such as solar, vibration, pressure and an energy storage solution. In Nottingham for example, the city council installed Wi-Fi enabled beacons which helped reduce emptying the bins from 6 times a day to every other day.
Energy storage in the past has limited how small these beacons can be and their lifespan. Solid state battery technology enables a new breed of beacons to be realised. Ilika has recently launched Stereax®, a solid state battery solution that enables batteries as thin as 1mm to be included in the same package as the MCU. This reduces the size of the beacon whilst providing a battery that has the same lifespan as the MCU itself. The Stereax® battery technology is trickle charged by the energy harvester. This reduces the need to maintain the beacons once they are in place, avoiding the need to regularly change the battery. Using solid state battery technology in Stereax® makes the battery technology more tolerant to moisture, making it more suitable for outside installations that must be weatherproof.
So, as we move into the stage of smart cities becoming a reality, consideration should be given not only to the initial installation of sensors, but also to their longer term powering and maintenance.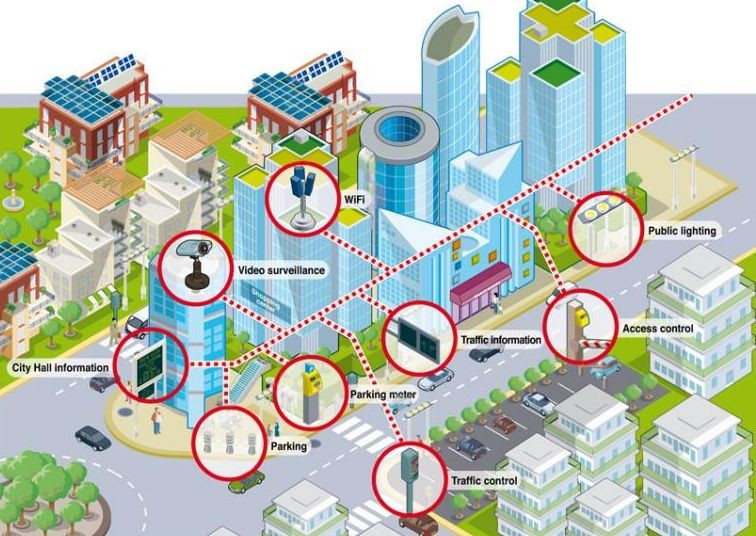 http://futurecity.glasgow.gov.uk/intelligent-street-lighting/
http://blog.beaconstac.com/2016/02/internet-of-things-for-smart-cities-how-beacons-are-leading-the-way/