Solid state battery innovation opening up IoT innovation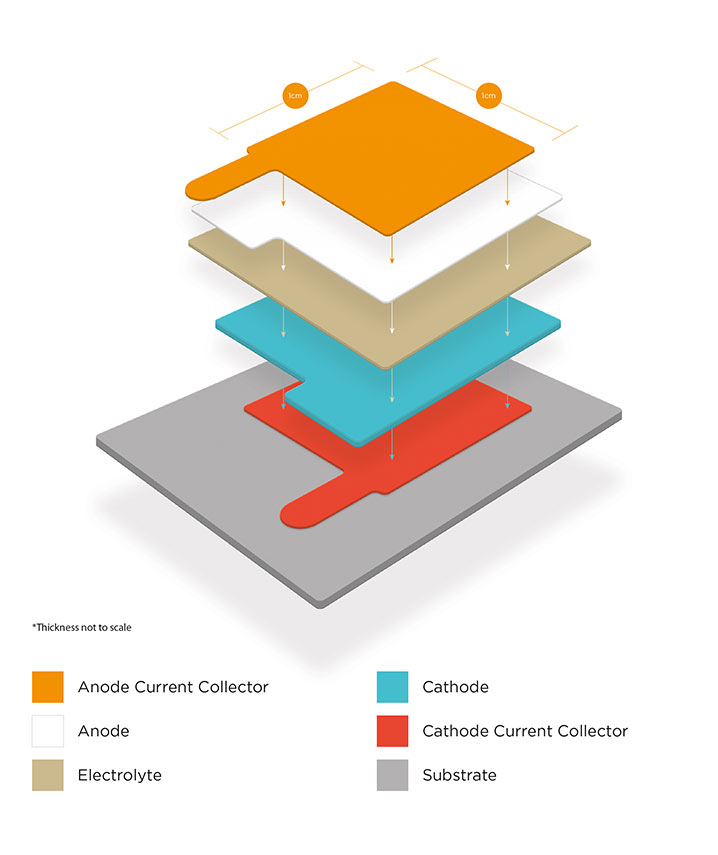 Today Ilika announced the first product in the Stereax® family of solid state batteries. This opens up two main areas – it brings the benefits of solid state batteries to a wide range of devices and it opens up the powering of innovative IoT devices, which have often been restricted due to the availability of small reliable power sources.
There has been a lot of talk about the Internet of Things and what opportunities it will create in the way of increased automation of machine-to-machine interactions to reduce costs, improve environmental footprints and increase efficiency. However there are also many challenges to how you power these dispersed remote wireless sensors, with many needing to be located in difficult to reach locations. This is when how you power these sensors becomes increasingly important. You don't want to have to change batteries or run extra cabling and you want to try to make use of energy harvesting technologies to help keep your running costs down. With over 15 billion devices currently connected to the Internet this is already a large challenge, which will only continue to grow as the IoT space expands.
This has been the key driver behind Ilika's development of solid state batteries. To address these requirements batteries need to be smaller, have a lifespan that matches that of sensors and MCUs as well as being able to hold charge for longer without needing external charging. Ilika has gone a step further. Through the use of patented process technologies Ilika brings additional benefits to those offered by current solid state batteries. Ilika Stereax® M250 offers a 40% improvement in energy density over similar solid state batteries currently available – bringing smaller batteries to small external IoT sensors. This can be achieved using evaporation techniques to deposit the component films of the battery (or Physical Vapour Deposition, PVD). This route enables thick, dense films to be made with, in the case of the cathode, high utilisation. This allows the optimal amount of electrical charge to be drawn from the film without wasted material.
Although Stereax® M250 is essentially a lithium ion battery, it is also free of metallic lithium. This sounds like a paradox. However in our battery the lithium ions, which are the electrical charge carriers, are alloyed (intercalated). This is when they are in the cathode or the anode i.e. when the battery is discharged or charged and do not reside on their own or get plated as metallic lithium. The advantage of this is Stereax® M250 does not need to be encapsulated or packaged so stringently to protect it from having a reaction with the ambient air or moisture.
IoT sensors often require to be located in inhospitable environments that require extended temperature ranges. Stereax® M250 has an operating temperature ranging between -20DegC and 100Deg C making it suitable for a wider range of environments. This is mainly due to the fact that it does not contain metallic lithium at the anode – making it suitable for a larger number of industrial based IoT sensors.