Stereax Scale-Up Continues with Equipment and New Hires
Following on from our blog in July where we gave an update on the installation of the Clean Rooms at our new Stereax manufacturing facility, we're delighted to update you on the next stage of scaling-up our Stereax miniature solid state batteries for MedTech and IoT.
With the cleanrooms finished, equipment started arriving. This included the evaporation tool and the sputtering tool. With both these pieces of equipment in place, they are now being commissioned ready for use at the beginning of next year when we will begin manufacturing our micro batteries. The photolithography and etching equipment, which will be used for patterning our cells, is also on site, as is the equipment we will use to encapsulate the batteries and various piece.
The evaporation tool has started the first deposition of cathode material LiCoO2. This tool uses a process of Reactive Thermal Evaporation to simultaneously deposit 15 wafers (6") placed on a rotating dome, enabling a one-step deposition with in-situ crystallisation.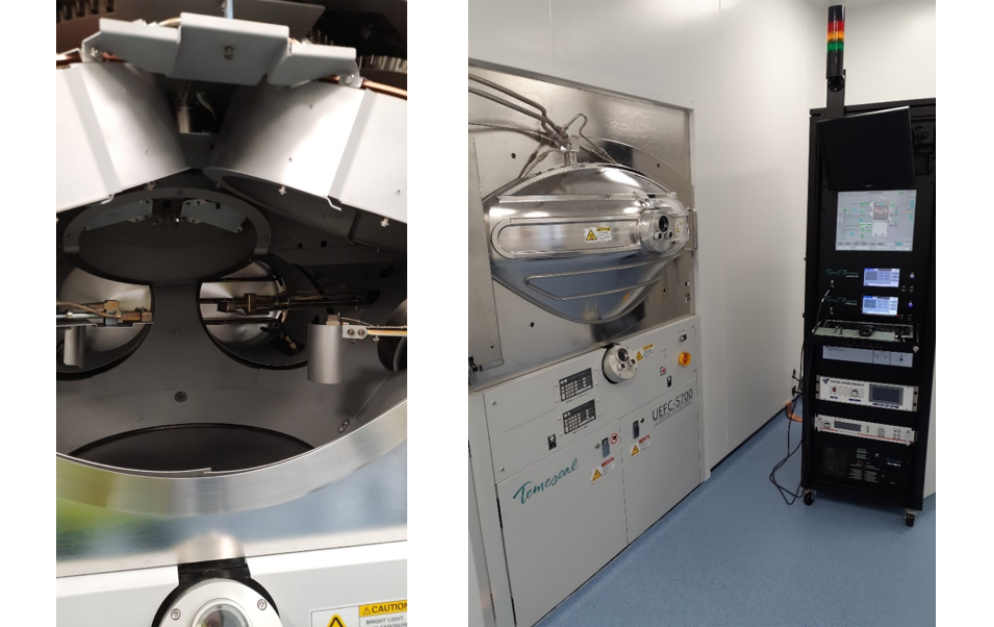 The sputtering tool will be used for the deposition of our solid electrolyte and also our Si anode, current collectors and the dielectric encapsulant. The equipment deposits simultaneously onto 12 wafers.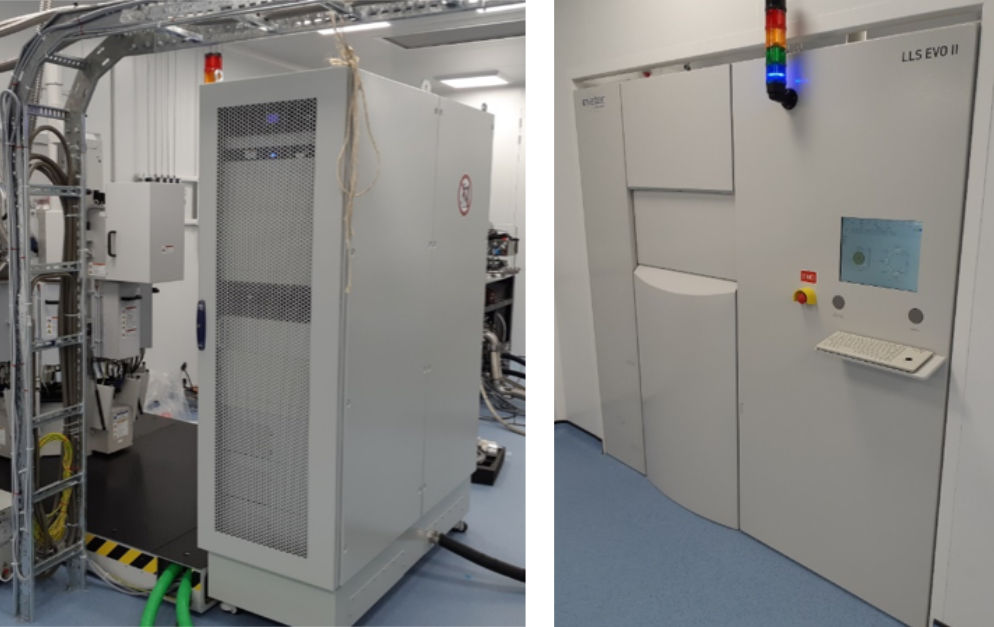 To pattern all the layers of our micro-batteries using photolithography and etching processes, we have now installed photoresist costing and mask alignment equipment, as well as wet benches.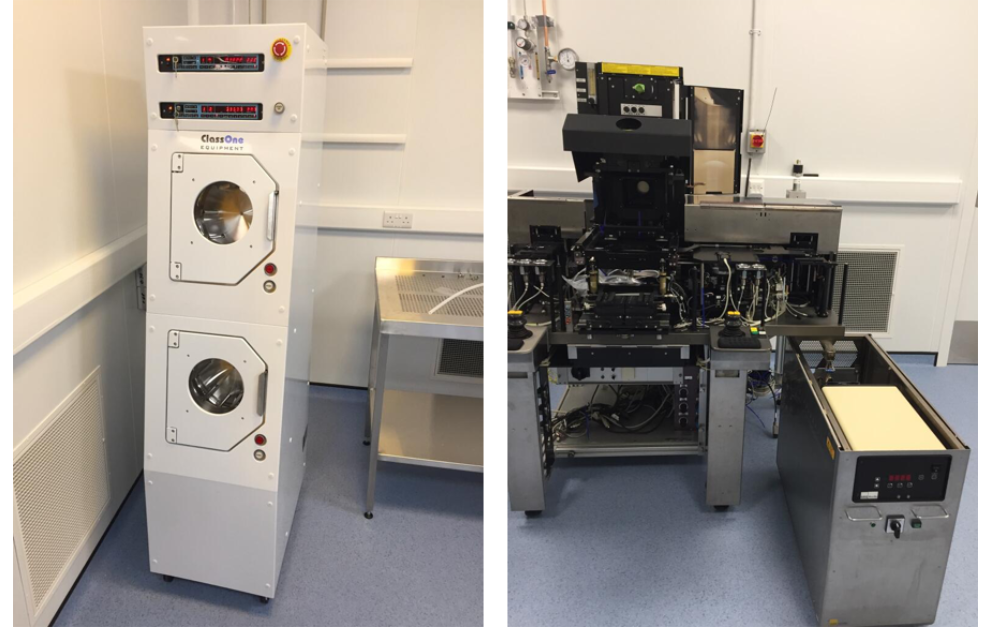 Finally, most of the evaluation equipment is now on-site, including: Raman spectroscopy (phase purity); microscopy (to check materials microstructure); ellipsometry (film thickness & optical constants); stylus profilometry (film thickness & wafer stress); probe station (electrical characterisation); electrochemical cycling (battery forming and QC).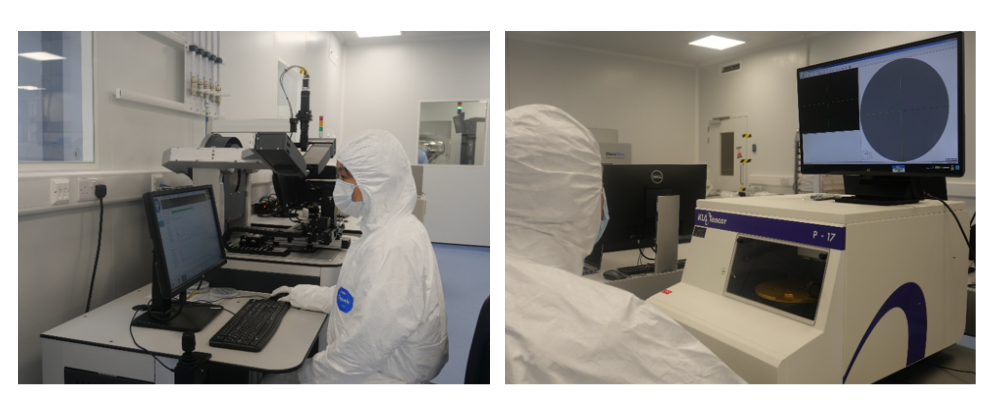 In addition, we've made some significant hires to run and develop this new facility. These include
Robin Bell, VP Product Development
Paul Marron, Technology Transfer & Manufacturing Director
Ian Johnston, Manufacturing Engineering Manager
Ross Hearl, Equipment & Facilities Manager
Tony Stevens, Production Manager
who between them have over 165 years industrial experience.
Last week we were really excited to join OTC Markets to Open the Market. Trading on OTCQX began in September and is an important step for Ilika as it helps build our visibility amongst US investors. As you can see in the above link and the image below, we all got involved in the opening!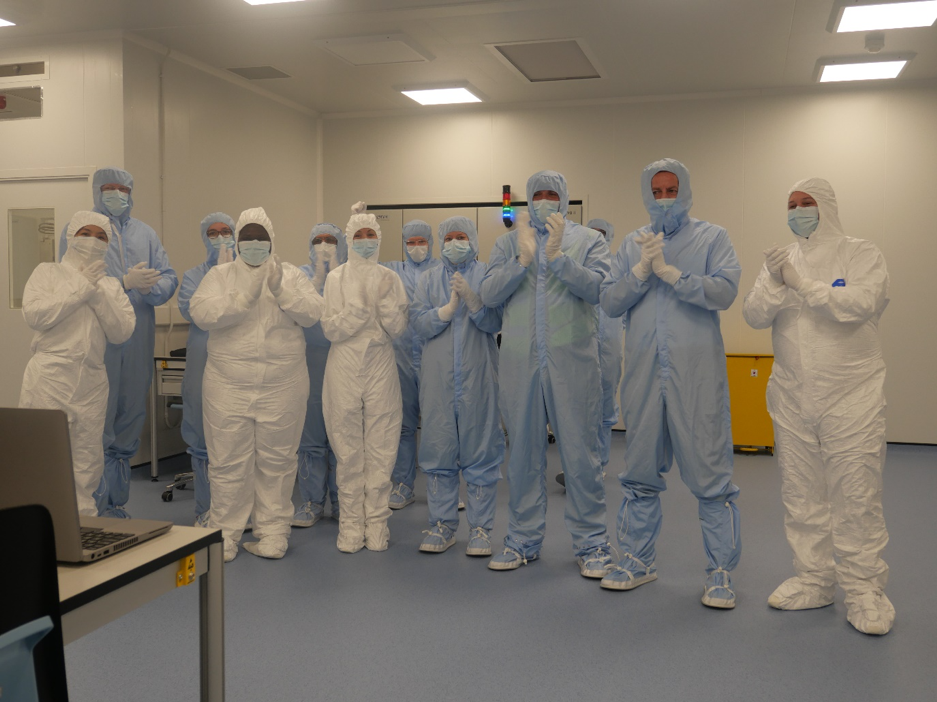 The arrival of this equipment and new hires means we're on track with our Stereax scale-up plan enabling us to start manufacturing the M300 early 2022 ready for sale end Q2. If you'd like to trial our prototype Stereax micro batteries and take advantage of our Free Swap Offer when the M300s are ready for commercialisation, contact us now info@ilika.com or more information can be found here.