Ultra-thin Stereax® batteries yield record energy density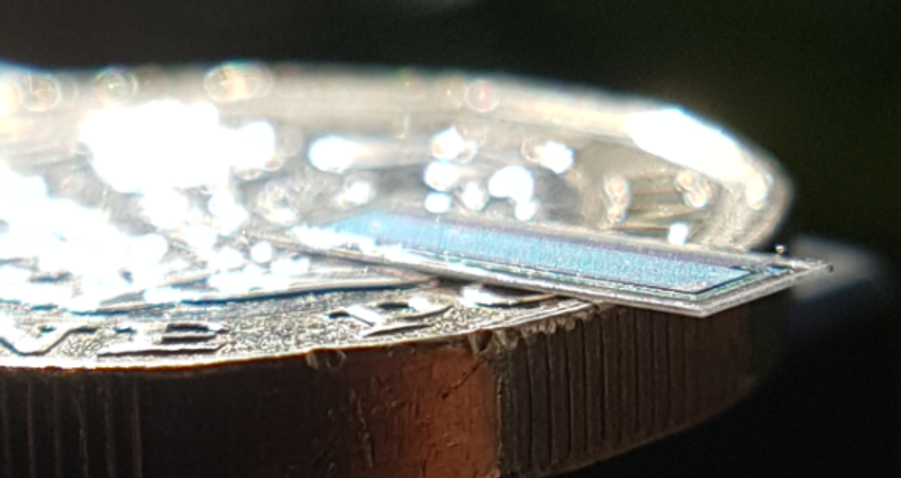 Ilika announces it has increased, by a factor of three, the volumetric energy density (its highest ever and could be scaled further) of its mm-scale Stereax® solid-state batteries by introducing wafer-thinning technology into its manufacturing workflow to yield ultra-thin cells.

Ilika's mm-scale battery, code-named Golden Hind, is designed for miniature medical implants, which account for about 50% of the current commercial opportunities in Ilika's licensing pipeline. The cells are fabricated using Ilika's proprietary vacuum deposition technique and semiconductor industry techniques that have never been applied to batteries. The cells are etched from the materials deposited on the wafer and singulated using back-end processing techniques. lIika has developed the materials and process technologies to make these cells on its pilot line in Southampton, UK and to align with customer demands.
The latest batteries were thinned using back-end processes common to the semi-conductor industry but new to the battery industry. This crucial manufacturing step will produce ultra-thin solid-state batteries about 250 um in thickness, which is not much thicker than a postage stamp and will allow further customisation of voltage and density.
Golden Hind prototypes are currently undergoing parallel evaluation at Ilika's facility to fully qualify the cells for a product launch in Q2 2019.
Graeme Purdy, Ilika CEO, stated: "This is the latest improvement in the processing of miniature Stereax® cells. We are integrating our unique approach to materials deposition with standard semiconductor manufacturing technology to deliver best in class solutions."