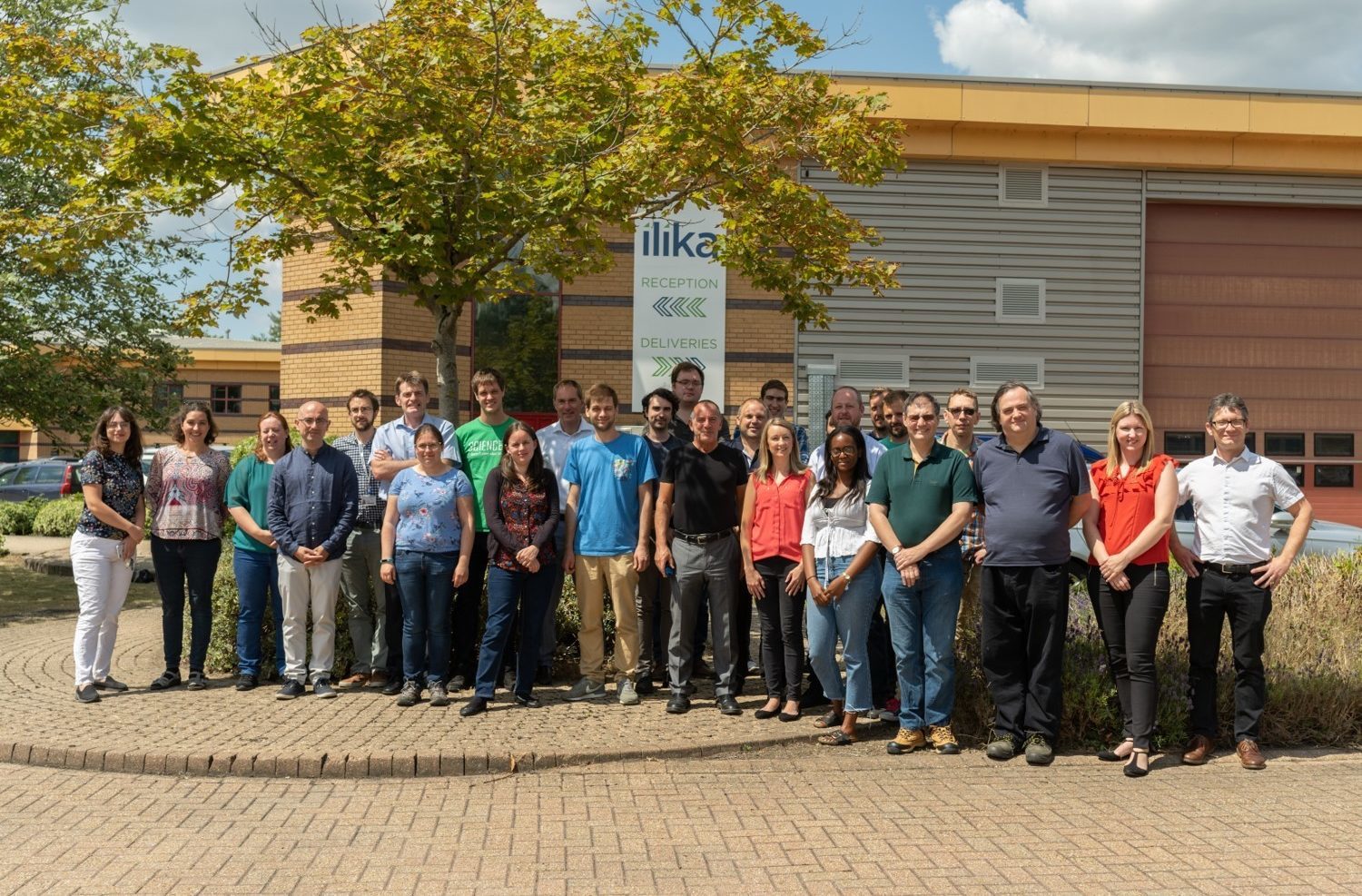 Ilika plc (LON: IKA) is a pioneer in a ground-breaking solid state battery technology able to meet the specific demands of a wide range of applications in MedTech, Industrial IoT, Electric Vehicles and Consumer Electronics.
Ilika is headquartered in the UK and has operations in USA, China and Israel.
Ilika Technologies Ltd was founded in 2004 as a spin-out from the School of Chemistry at the University of Southampton. The company quickly established an international reputation for the rapid development of novel materials and secured commercial partnerships with a portfolio of blue-chip companies including Asahi Kasei, Shell, Applied Materials, Toyota and Murata . In 2014, Ilika started designing the Stereax family of solid state batteries and is now solely focused on the development and manufacture of solid state batteries for medical implants and Industrial IoT devices.
The company's growth has been financed by three rounds of venture capital, an initial public offering (IPO) on the London Stock Exchange in May 2010 and three placings in April 2012, July 2018 and March 2020.
Significant milestones include:
May 2004: Ilika Technologies Ltd founded and seed-round secured
August 2004: First commercial customer, Asahi Kasei, secured
February 2008: Toyota becomes a partner for development of battery materials
May 2010: Successful IPO on London Stock Exchange
January 2013: Completion of 200 m2 laboratory facility expansion
January 2014: World's first in solid state battery technology
May 2014: UK patent grants for solid state battery methodology
March 2015: Commencement of solid state battery pilot production
April 2016: Launch of Stereax M250, world's first micro solid state battery designed for the Internet of things
March 2017: Ilika and Galvani Bioelectronics enter into bioelectronics collaboration
April 2017: Launch of Stereax P180, solid state battery designed for high temperature industrial applications
November 2017: New partnership with wind turbine manufacturer Titan Wind Energy in China
January 2018: Ilika awarded ISO 9001: 2015 certification for its quality management system
June 2018: PowerDrive Line programme supported by Faraday Battery Challenge for development of batteries for Electric Vehicles
November 2018: Ilika announces an intended manufacturing partnership with Semefab for the manufacture of Stereax thin film solid-state cells
January 2019: Award by Faraday Battery Challenge of MoSESS project for high performance automotive applications
March 2019: Ilika collaborates with Network Rail and SCT for deployment of wireless sensors powered by Stereax batteries for monitoring rail infrastructure
April 2019: Launch of Stereax M50, miniature solid state battery designed for the needs of MedTech
September 2019: Further grant support from Faraday Battery Challenge with project Granite
September 2019: Ilika Opens Large Format Battery Facility
October 2019: Award of Green Economy mark
March 2020: £14.2m growth placing to support solid state battery commercialisation
June 2020: New investment enables move to become solid state battery manufacturing company
November 20: Framework agreement with the UK Battery Industrialisation Centre (UKBIC) in support of scale-up of the Goliath solid state pouch cells
April 21: Collaboration with Comau under APC to deliver a plant design for the Goliath manufacturing line at UKBIC
July 21: £21.7m fundraise to accelerate Goliath technology and product development, and implement pre-pilot line capacity increase
September 21: Installation of cleanrooms and principal equipment on-site at new Stereax manufacturing facility