Ilika and Cirtec Medical Cement Partnership to Collaborate in the Manufacturing and Commercialisation of Miniature Stereax Solid State Batteries
Posted on: in News
Ilika and Cirtec Medical announce today that, further to their news release on 16th January 2023, they have concluded contractual negotiations by signing a ten-year manufacturing licence to produce the Stereax range of mm-scale batteries at Cirtec's facility in Lowell, Massachusetts, U.S.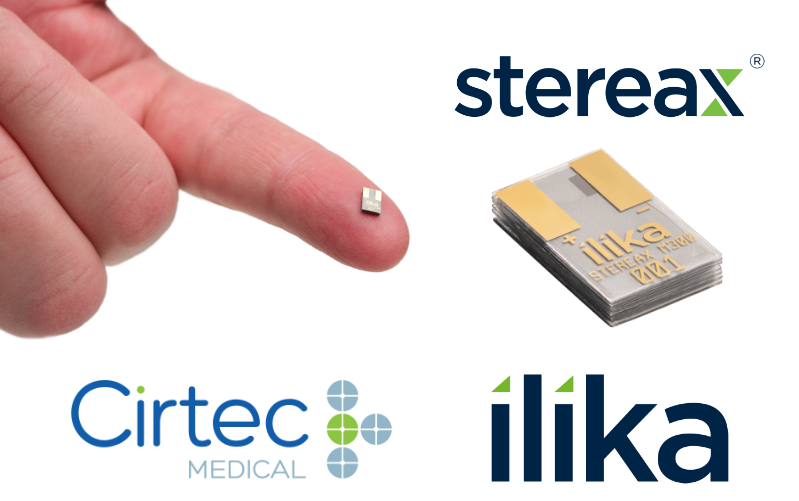 Ilika will continue to focus on advanced technology development and IP licensing in support of Cirtec's manufacturing and commercialisation activities. This partnership will reinforce Cirtec's ongoing activities in system level miniaturisation for the medical device industry.
Graeme Purdy, Ilika's Chief Executive Officer, said: "We are delighted to be working with Cirtec for the commercialisation of Stereax. Cirtec has a strong track record in the commercialisation of miniature medical devices and we believe this partnership is well-positioned to ensure a high quality, reliable and scalable supply of Stereax batteries to our customers."
Brian Highley, Cirtec Medical Chief Executive Officer, commented: "We are excited by the prospect of adding Stereax battery technology to our portfolio of medical device solutions. Our 20 years of experience in the design, development and manufacture of medical devices positions Cirtec strongly to work with Ilika to bring its Stereax battery technology to market. We believe this collaboration fits right into our strengths and expands upon our mission to vertically integrate our capabilities to support our offerings to the implantable and wearable device markets."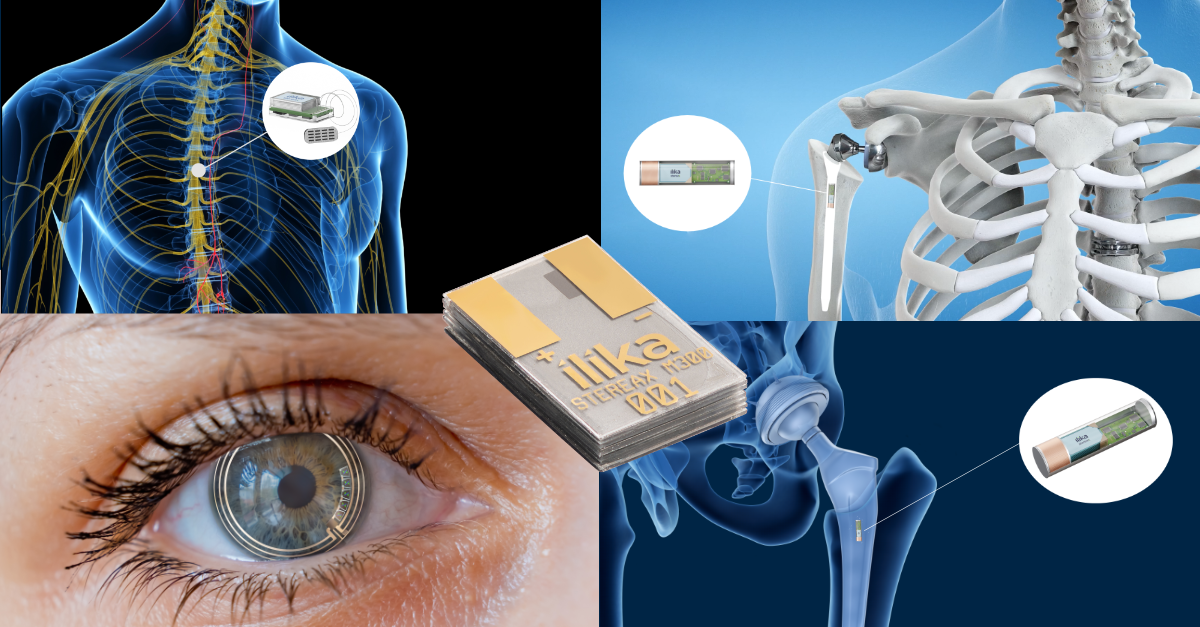 About Ilika Technologies
Ilika specializes in the development of solid-state batteries. Its Stereax product line is designed for miniature medical implants and specialist internet of Things (IoT) applications. Stereax enables disruptive product designers looking for an intrinsically safe, long life (1000s recharges), low leakage (nA) and miniature power source in a rectangular form factor similar to ICs. For more information about Ilika, please visit: https://www.ilika.com.
About Cirtec Medical
Cirtec Medical is a vertically integrated, full-service outsource partner providing end-to-end product design, development and manufacturing of Class III and II medical devices and components. Cirtec specialize in today's most advanced product technologies including, neuromodulation, implantable drug delivery, cardiac rhythm management, ventricular assist and minimally invasive systems including TAVR/TMVR. Cirtec has a global footprint with facilities in Brooklyn Park, MN; Chandler, AZ; Enfield, CT; San Jose CA, Lowell, MA, Coyal Free Zone, Costa Rica and Birkenfeld, Germany.