The Goliath Project – Solid State Batteries for the Electric Vehicle
Posted on: in Blog
The Goliath Project – Solid State Batteries for the Electric Vehicle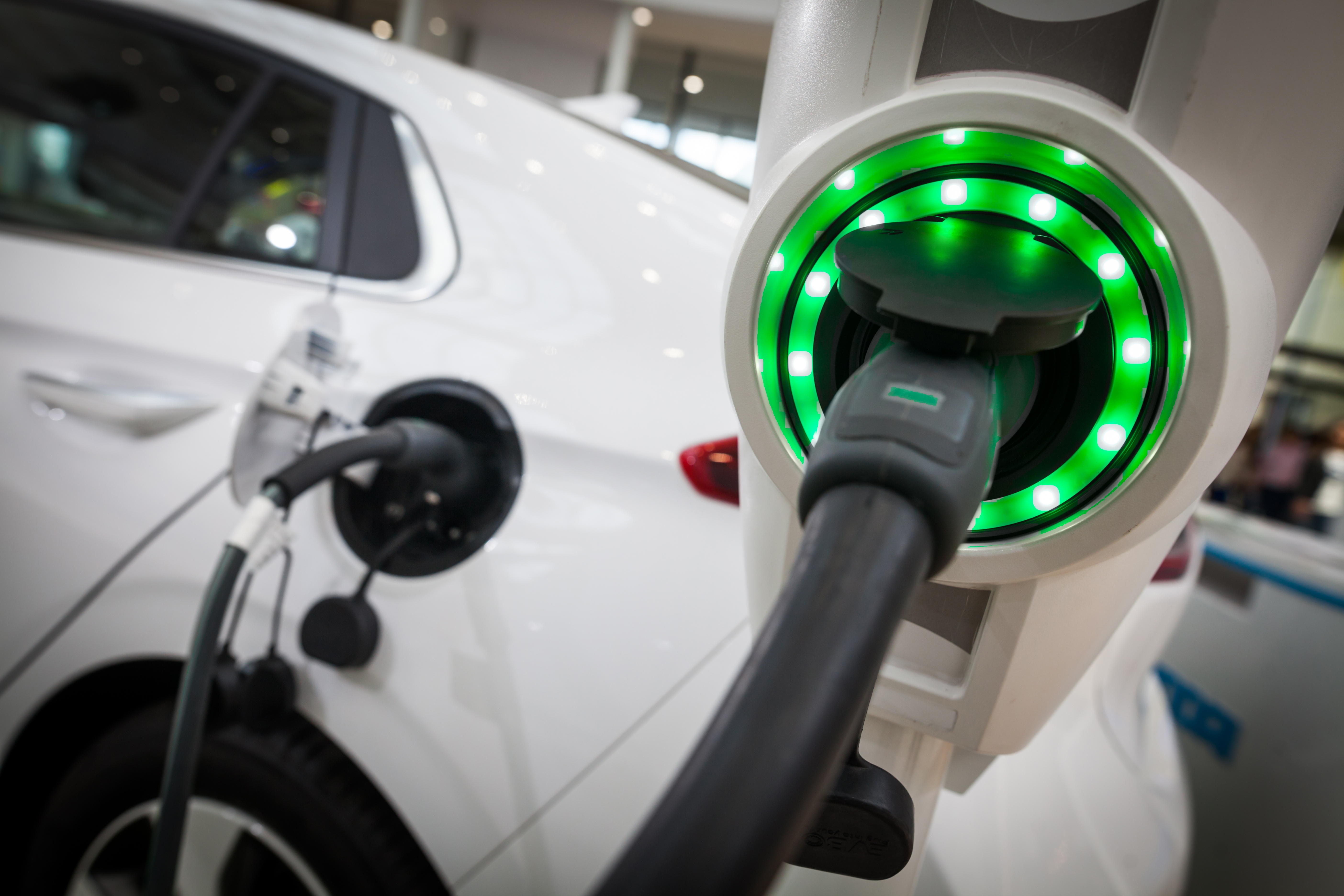 It is widely accepted that CO2 emissions are a global environmental concern and that electric vehicles will help reduce this. Not only do electric vehicles produce zero emissions but they could also provide up to 65% lower impact on energy demand and greenhouse gases because of simpler production techniques and zero tail pipe emissions.
In 2015 nearly 200 countries agreed on the need to cut greenhouse gas emissions and some are increasing their goals. Earlier this year, the UK Government amended their goal and are now aiming for 'net zero' greenhouse gases by 2050, stating that if all countries did this there is a 50:50 chance of staying below the recommended 1.5°C temperature rise by 2100. To help achieve their goal, the UK Government will end the sale of new petrol and diesel cars in 2040 with the aim of all cars in the UK being zero emissions by 2050.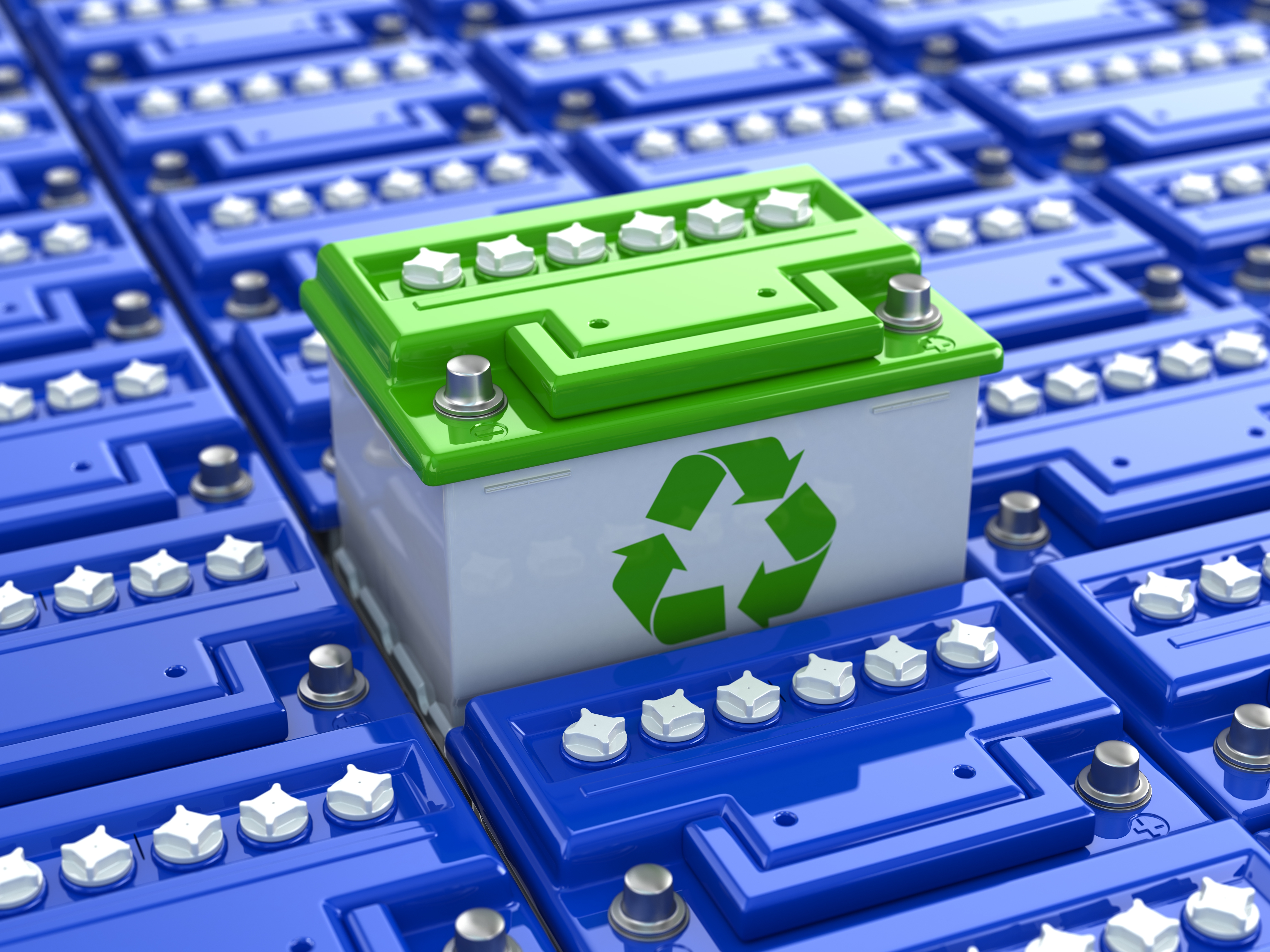 However, whilst people are increasingly interested in hybrid and electric vehicles, fear of too short driving range and long charging time are making them hesitant to convert to one. To address this problem, the automotive industry is now looking at solid state batteries and in the UK the Government has instigated the Faraday Battery Challenge to develop, design and manufacture world leading batteries in the UK.
Here at Ilika we've been working on our Goliath project which is a solid state lithium ion battery for the electric vehicle market. With Goliath, we're modifying the production process used for our other Stereax micro-batteries for IoT and MedTech and scaling it up to produce cost-effective large format cells for the automotive industry. Our aim is to produce a safe, ultra-fast charging and high energy density solid state battery for hybrid and electric vehicles. Along with various partners, we'll be working on this as part of three projects for the Faraday Battery Challenge.
The first is the PowerDrive Line project where Ilika will take the lead developing a solid state battery for plug-in hybrid and electric vehicles. This new battery will be ultra-fast charging enabling electric vehicle owners to charge their cars in under 10 minutes. This will be done by producing a very flat pouch cell as the large surface area to volume ratio results in good heat dissipation. As more energy can be charged in a small volume, range of driving between charges will be increased. For the end consumer this addresses their concerns over driving distance between charging and the charging time itself.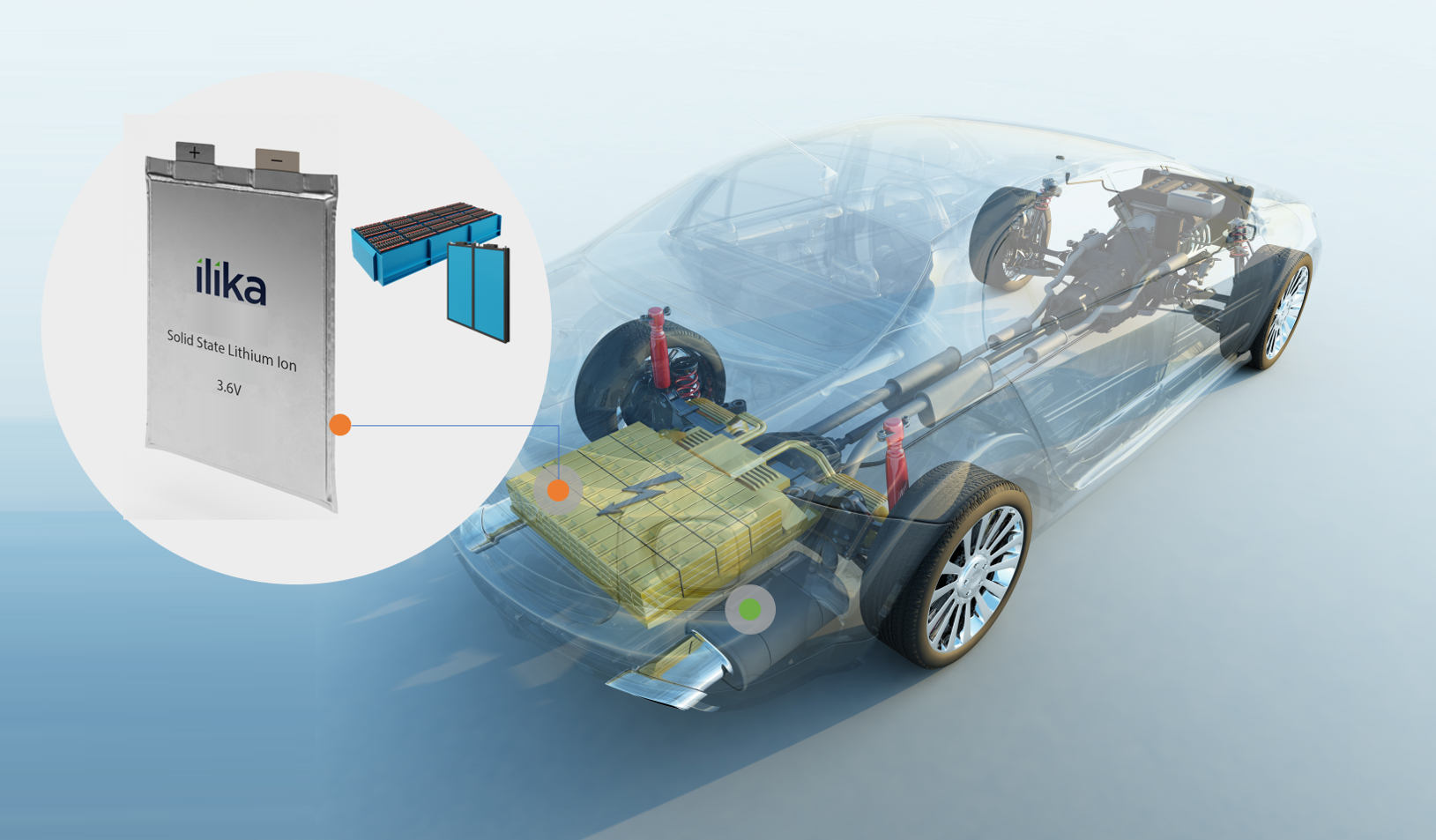 The second project is called Multi Optimal Solutions for Energy Storage Systems (MoSESS), where we'll be developing our Goliath batteries to power high performance vehicles. The aim of the project is to develop and integrate a fast-charging and high-power battery system. Designed for the specific demands of high performance cars, this project too will concentrate on rapid charging but in addition develop a simpler cooling system, optimize crash structure for the battery as well as a lighter weight solution. The innovative new battery will be modular allowing final integration into a demonstrator and will have the advanced technology required for the high levels of functionality and performance these cars require.
The third project is call Project Granite, an 18-month project which is part of the UK Government's Faraday Battery Challenge and is in collaboration with major OEMs. The project will build on Ilika's large format solid state technology and look at cost-effective ways to scale up the technology. A key partner within the project will develop new battery pack designs for their future electric vehicles with the whole consortium combining to enable the best talent so the UK can take the lead in this transformative technology.
For all three projects, our large format Goliath cells will provide the following benefits:
Ultra-fast charging (fully charged in 10 minutes)
High energy density per mass and volume
Extremely low discharge leakage
Very long life
Non-flammable
Low cost
Durability
Thermal stability
Efficient packaging
With all the benefits of solid state batteries within the electric vehicle market, our plan is to move our Goliath cells from lab scale development, to pilot production, to mass production. We'll continue collaborating with Lead Partners interested in developing new EV solutions. If that's you, contact us now at info@ilika.com