Ilika Collaborates with Comau in APC Funded Project to Accelerate Automotive Green Industrial Revolution
Posted on: in News
Ilika plc, a pioneer in solid-state battery technology, is pleased to announce it is collaborating with Comau, part of the Fiat group and a world leader in the industrial automation field, in an Advanced Propulsion Centre (APC) funded 12-month project to deliver a plant design for the Goliath manufacturing line at the UK Battery Industrialisation Centre (UKBIC).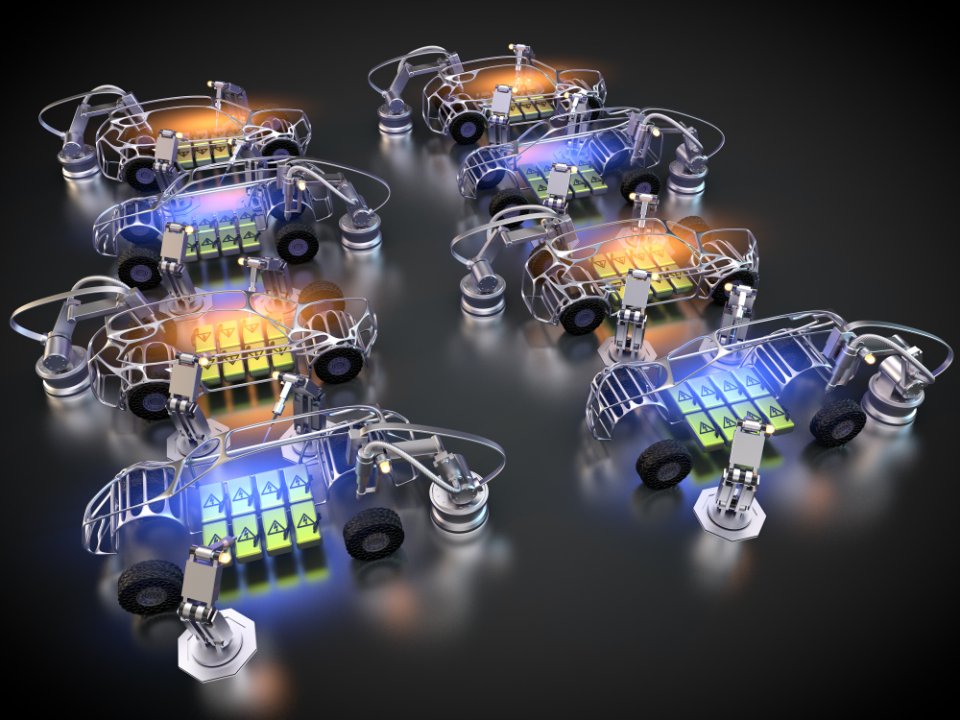 Led by Ilika, the project is funded by the APC's Automotive Transformation Fund and has two objectives. Firstly to design the scale up of Ilika's existing pre pilot line to increase production of solid state cells from 1kWh per week to 10kWh per week. Secondly, Comau will undertake a full study of Ilika's processes and deliver a plant design for a megawatt scale solid state manufacturing line for ultimate installation at the UKBIC.
These manufacturing scale up activities are running in parallel with Ilika's Goliath solid state technology developments to ensure delivery of its batteries to the global marketplace cost effectively and within the quickest time frame.
Automotive Transformation Director at the APC, Julian Hetherington said:"As part of the second round of feasibility study funding by the Automotive Transformation Fund, we are pleased to award Ilika and Comau a grant of £495,700.This funding is a great start in supporting companies like Ilika as they advance their future product development and manufacturing processes for a future net-zero vehicle supply chain."
Graeme Purdy, Ilika CEO, stated: "This project is an important step in the scale up of our Goliath technology and represents an exciting opportunity to work with Comau, one of the world's leading designers of innovative engineering solutions. We are a strong team ideally placed to deliver a strong manufacturing capability for Goliath solid state batteries."
About the Advanced Propulsion Centre:
The Advanced Propulsion Centre (APC) collaborates with UK government, the automotive industry and academia to accelerate the industrialisation of technologies, supporting the transition to deliver net-zero emission vehicles. Since its foundation in 2013, APC has funded 150 low-carbon projects involving 375 partners, working with companies of all sizes, and has helped to create or safeguard over 50,000 jobs in the UK. The technologies developed in these projects are projected to save over 260 million tonnes of CO2, the equivalent of removing the lifetime emissions from 10.2 million cars.
With its deep sector expertise and cutting-edge knowledge of new propulsion technologies, APC's role in building and advising project consortia helps projects start more quickly and deliver increased value. In the longer term, its work to drive innovation and encourage collaboration is building the foundations for a successful and sustainable UK automotive industry.
In 2019 the UK government committed the Automotive Transformation Fund (ATF) to accelerate the development of a net-zero vehicle supply chain, enabling UK-based manufacturers to serve global markets. ATF investments are awarded through the APC to support strategically important UK capital and R&D investments that will enable companies involved in batteries, motors and drives, power electronics, fuel cells, recycling, and associated supply chains to anchor their future.
For more information go to apcuk.co.uk or follow us @theapcuk on Twitter and Advanced Propulsion Centre UK on LinkedIn