Ilika Receives Further Funding as it Helps Drive the UK Towards a Net-Zero Emissions Future
Posted on: in News
Ilika are pleased to announce they have received £135,000 funding from the Advanced Propulsion Centre (APC) as part of the fifth wave of the APC's Technology Developer Accelerator Programme (TDAP). This latest funding is to help companies the APC UK want to see turn their technology into a commercial success because they believe it will help the UK automotive industry move towards net-zero emissions vehicles.
Ilika's Goliath solid state battery technology is designed for electric vehicles, with the potential to achieve extended range and faster charging than present day EV batteries. As leading industrial developer of solid state batteries in the UK, Ilika is working with OEMs, building an ecosystem of global expertise to develop the technology and preparing to scale up, with a Framework Agreement already in place with the UK Battery Industrialisation Centre.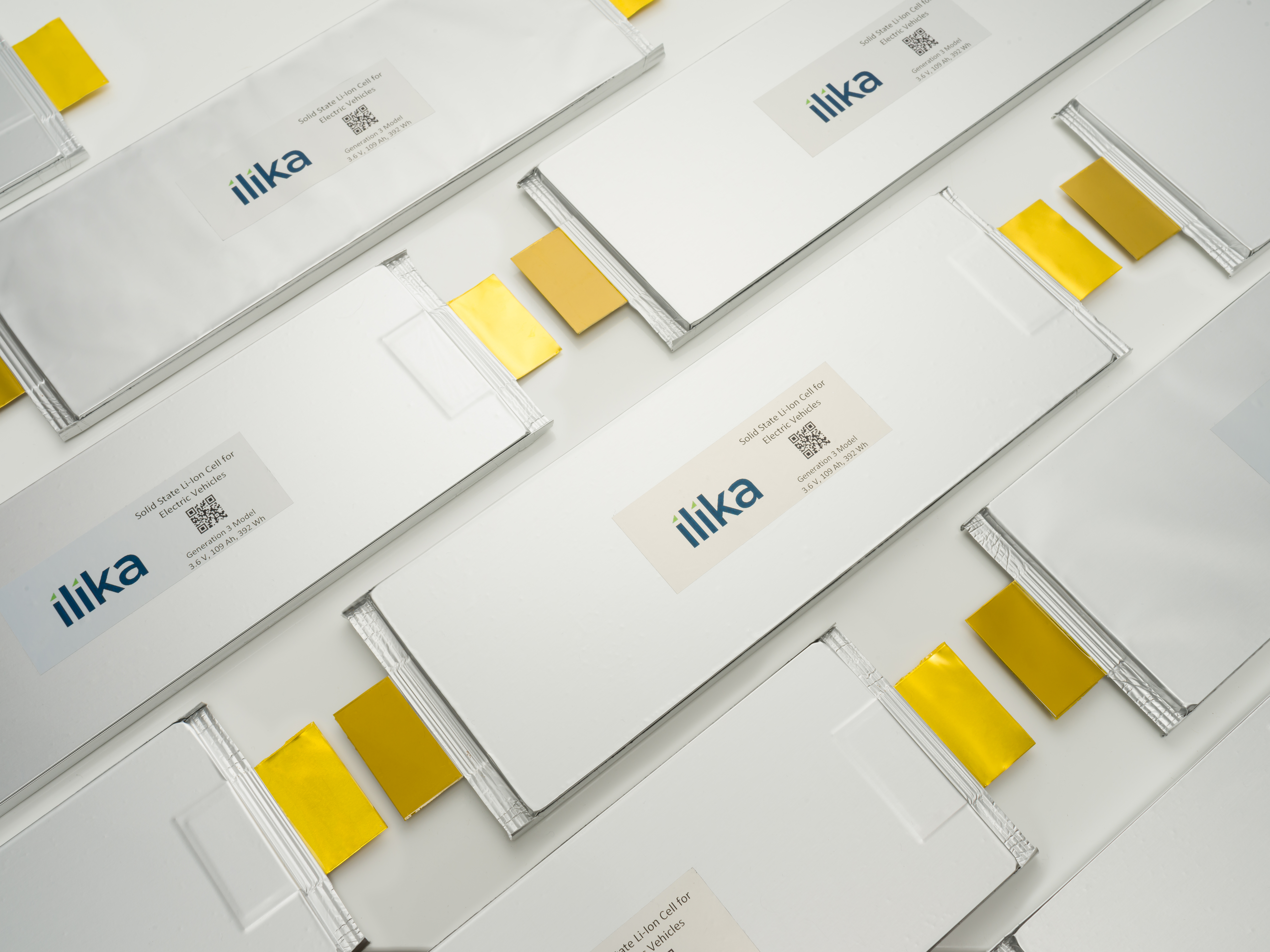 Ilika's Goliath Solid State Batteries for Electric Vehicles
Head of SME Programmes at the Advanced Propulsion Centre, Josh Denne said: "We are delighted to be working with Ilika as part of our Technology Developer Accelerator Programme (TDAP). The past 12 months have been difficult for the automotive sector, with COVID-19 and shortages of some key materials, it's been challenging for all parts of the supply chain, not least those small to medium enterprises trying to turn their green automotive innovation into a commercially viable product.
"The technology developed by companies like Ilika could play a crucial role in the automotive industry's net-zero carbon future. We are excited to support them on their journey of ensuring their innovative technology becomes commercially viable."
Graeme Purdy, CEO, IIika, said: "We are delighted to have been selected to participate in this highly competitive programme and look forward to working with industry experts. As our Goliath solid state battery technology matures, we look forward to accelerating our time to market by working with the automotive industry under the TDAP framework, through the APC. This APC funded programme represents a strong opportunity to ensure Goliath meets the needs of the automotive markets and for Ilika to collaborate with stakeholders in the industry."
About the Advanced Propulsion Centre:
The Advanced Propulsion Centre (APC) collaborates with UK government, the automotive industry and academia to accelerate the industrialisation of technologies, supporting the transition to deliver net-zero emission vehicles.
Since its foundation in 2013, APC has funded 150 low-carbon projects involving 375 partners, working with companies of all sizes, and has helped to create or safeguard over 50,000 jobs in the UK. The technologies developed in these projects are projected to save over 260 million tonnes of CO2, the equivalent of removing the lifetime emissions from 10.2 million cars.
With its deep sector expertise and cutting-edge knowledge of new propulsion technologies, APC's role in building and advising project consortia helps projects start more quickly and deliver increased value. In the longer term, its work to drive innovation and encourage collaboration is building the foundations for a successful and sustainable UK automotive industry.
In 2019 the UK government committed the Automotive Transformation Fund (ATF) to accelerate the development of a net-zero vehicle supply chain, enabling UK-based manufacturers to serve global markets. ATF investments are awarded through the APC to support strategically important UK capital and R&D investments that will enable companies involved in batteries, motors and drives, power electronics, fuel cells, recycling, and associated supply chains to anchor their future.
For more information go to apcuk.co.uk or follow us @theapcuk on Twitter and Advanced Propulsion Centre UK on LinkedIn.