Ilika Begins Equipment Manufacturing Trials in Readiness to Industrialise its Solid State Batteries for Electric Vehicles
Posted on: in News
Ilika are pleased to announce they have received a £175,000 grant from Innovate UK's Automotive Transformation Fund (ATF), for a 9-month series of manufacturing equipment trials to further de-risk the industrialisation plan for its Goliath large format cells for electric vehicles. The project, named Scale-Up Trials on Equipment for Production (STEP) follows two recent successful Advanced Propulsion Centre (APC)-funded industrialisation projects: SOLSTICE and BUS100.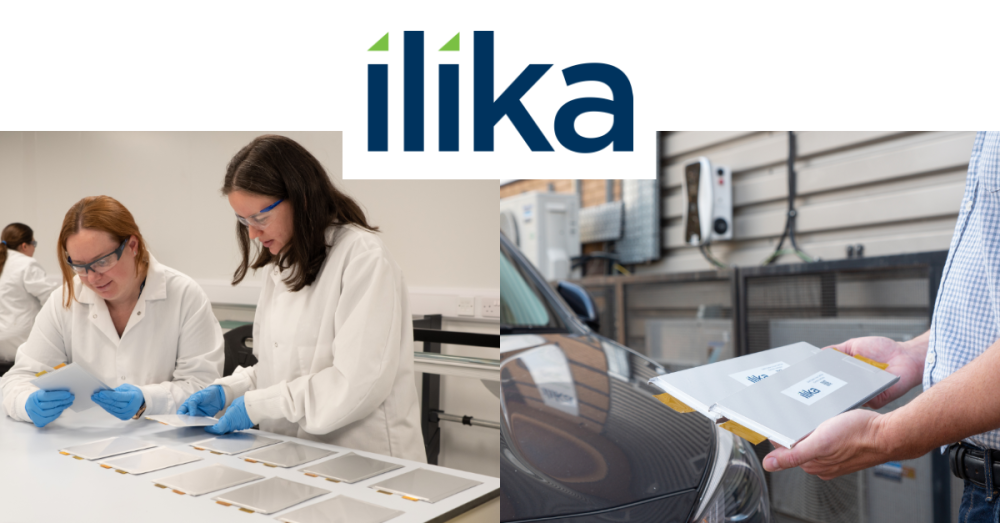 The SOLSTICE project between Ilika and Comau, part of Stellantis, concluded that there were no barriers to scaling-up Ilika's Goliath solid state battery technology (SSB) for electric vehicles and delivered a plant design for a mega-scale manufacturing facility. The ongoing BUS100 project is a collaboration between Ilika and the UK Battery Industrialisation Centre (UKBIC) to determine the economic feasibility of placing a large pilot SSB line at UKBIC to enable Ilika's Goliath electric vehicle batteries to be manufactured at scale.
Ilika have developed a unique solid state pouch technology, based on oxide solid electrolyte and silicon anode. Fully solid state batteries do not contain the liquid electrolyte present in lithium-ion batteries making them a safer and more eco-friendly alternative to lithium-ion batteries with the potential to achieve increased range and faster charging – all key consumer concerns. They could improve power and energy both at cell and pack level, through simplified packaging, battery management and cooling systems.
The next step towards commercialisation will see Ilika scale up from the present pilot facility to a large pilot facility, exercising its IP and know-how at a production volume level relevant to its automotive target markets. Following this intermediate milestone will be a move to giga scale under licensing and off-take agreements in collaboration with battery giga factories and OEMs.
"I am pleased that this project has been successfully funded, sharing part of £15 million from our Scale-Up Readiness Validation competition. With this support, the APC aims to increase confidence in large-scale manufacturing investments to build electrified supply chains in the UK. It is vital, in the transition to net zero, that the automotive sector seizes the opportunity to grow the industry, create or safeguard jobs and build on the expertise anchored here in the UK." Ian Constance, CEO, Advanced Propulsion Centre
Graeme Purdy, Ilika CEO, stated: "STEP is a crucial part of Ilika's industrialisation journey and provides a great opportunity for Ilika to work with UK-based equipment vendors in these trials - to both further Ilika's ambitions to scale its technology and to develop the all-important SSB supply chain."