Ilika's Green Champions – Championing a More Sustainable Future
Posted on: in Blog
Following on from our recent social media posts about the seed gathering and family bike ride some of the Ilika employees took part in, we thought we'd update you on the great work our Green Champions are doing. Ilika's Green Champions consists of volunteers from all areas of the business, including members of the Senior Leadership team, who are incredibly motivated and do it all in their own time. They focus on Environmental, Social and Governance (ESG) and Corporate Social Responsibility (CSR) - which doesn't just include net carbon neutral plans but also work in the community, energy saving initiatives (both business and home) and recycling initiatives.
On the business side, the GCs have set up an active plastics recycling system, working with an outside company to recycle all of our cleanroom plastics. They've also implemented shutdowns over the weekends to conserve energy and improve Ilika's environmental impact. Controlled degassing and decommissioning of old AC units in some of our offices has prevented potential emissions from highly polluting greenhouse gases, whilst we've also taken steps to keep our heating systems down as low as possible. EV charging points have been installed and work has begun on a longer term sustainable purchasing plan which will include 'cradle to grave' analysis and data. These aren't always big things, they can include items such as notepads and pens - small things that add up and play a part in the overall success. In addition, some of these small changes can be taken back to the employee's own home thereby extending the reach of these environmental initiatives – for example, several employees are saving money and reducing emissions by taking part in the 'money saving boiler challenge' this winter.
Ilika perform an annual carbon footprint report and for the second consecutive year have achieved Carbon Reduced Organisation status which shows the business commitment to reducing the company's CO2 emissions. Some of the areas where the carbon footprint has been neutralised so far are:
Transportation
Energy
Processing
The GCs are now looking at Scope 3 (Supply Chain) emissions. These will be introduced in the next year as part of Ilika's carbon neutral plan, with the aim of being net carbon neutral by 2040. Ilika has held ISO 14001:2015 for 4 years and this was recently extended to include Discovery House (where we manufacture the Stereax solid state batteries for medical implants). However, whilst the company is meeting all legal obligations, our GCs are always looking for ways to do more.
The GCs are actively involved in a business steering group to turn off any process or laboratory equipment which is not critical for product or operations during weekends and out of hours. On a smaller but relevant scale as it all adds up, signage has been displayed around site on switches and equipment to remind staff to switch off lights and power down banks for offices are being trialled to ensure monitors and office ancillaries are turned off when not in use.
On the social side, our Green Champions have been busy raising awareness and organising events that employees took part in during their free time. These included:
Family bike rides
Litter picks
Seed picking
World Environment Day
Use zero waste food shops
It was great to see the level of engagement for these initiatives, not only from employees but also their families. Litter pickers were borrowed from a local company to reduce environmental impact and bags and PPE were donated by Surfers Against Sewage before being cleaned and reused.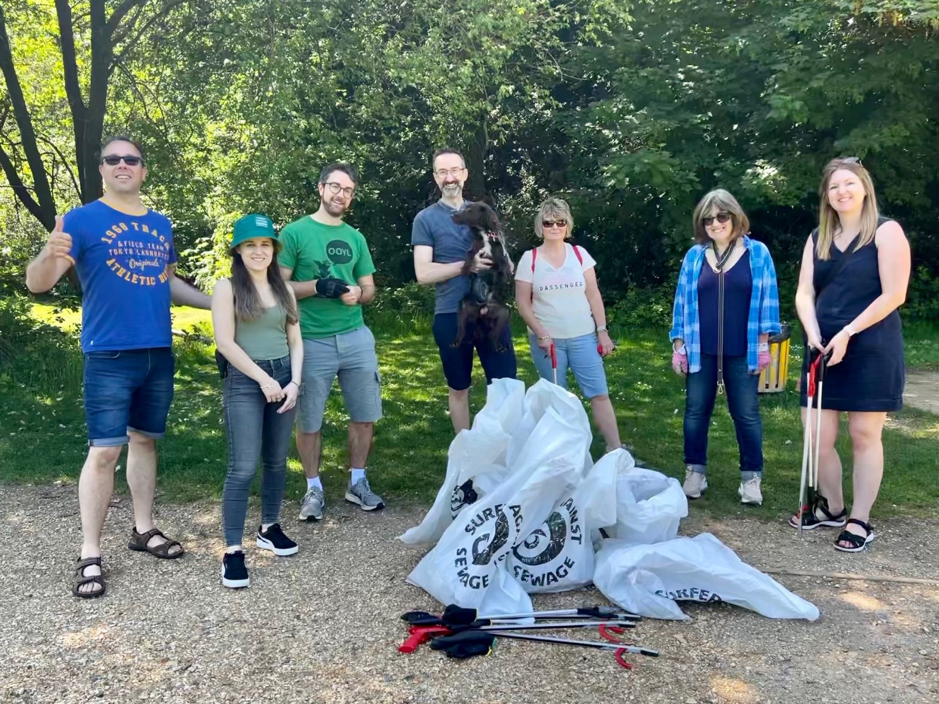 For World Environment Day on 5 June 2022, the GCs raised awareness of cycling to work, car sharing or using sustainable forms of transportation which had good levels of participation including employees cycling to work who wouldn't normally. In addition, for some employees who live too far away to cycle to work, partners took part in the initiative and cycled to their work so only one car was used that week. This initiative not only showed great engagement but also how keen people are to do their bit for the environment.
As with the cycle rides and litter picking, the seed collection day was also done on a Sunday and was part of The Tree Council's initiative to nurture the trees of the future. It was a great family event enjoyed by adults, children and even dogs. Those seeds collected will now be planted and when big enough, given to local schools where they can be nurtured by the next generation.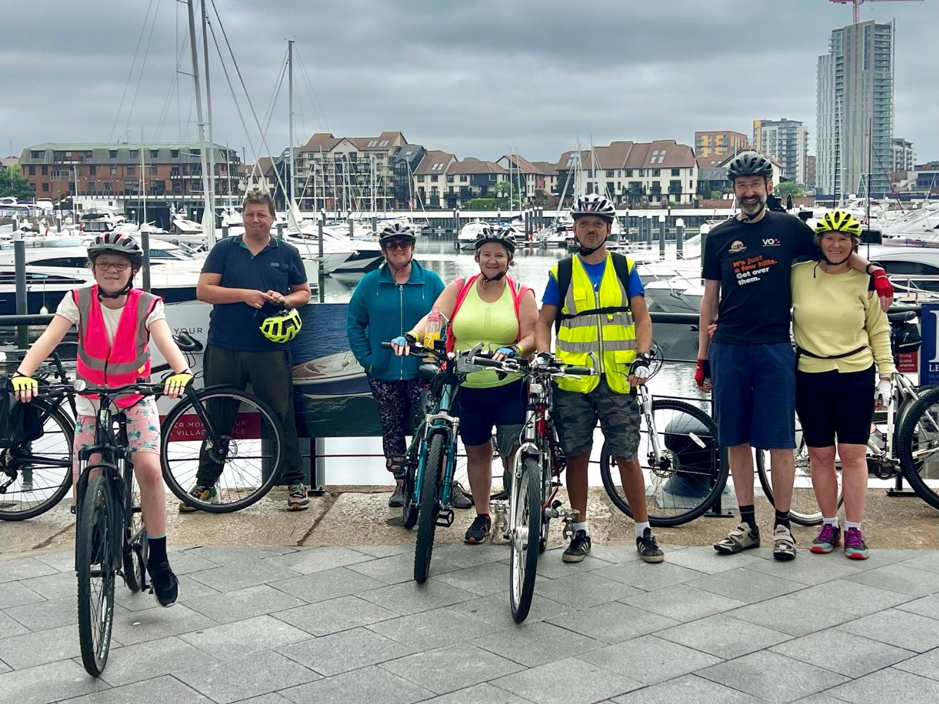 One thing is for sure, our Green Champions will not stop championing the things we can do for the environment, and nor should they. They are raising environmental awareness and engagement resulting in employees changing habits, not only when they're at Ilika but also in their lives outside of work. Their efforts are helping the Ilika business and its employees do their bit and become part of the solution for a more sustainable future.