Disruptive Product Design in Neuromodulation
Posted on: in Blog
As nations globally fight the coronavirus, there's another public health issue that countries are tackling – the opioid epidemic. In the US alone, the over-prescription of opioids is costing the healthcare system over $500bn and to date approximately 120-150 deaths per day can be attributed to opioid overdose issues. However, this is not just a US problem, opioid addiction is becoming an increasing problem in Europe too. To fight this crisis, save lives and reduce costs, health officials are looking towards innovative implanted neuromodulation devices. To discuss the challenges facing product designers of these next-generation devices, we talk to experts Dr Krishnan Chakravarthy, CEO and Founder of NXTStim and Rahul Saini, COO and Founder of Teliatry.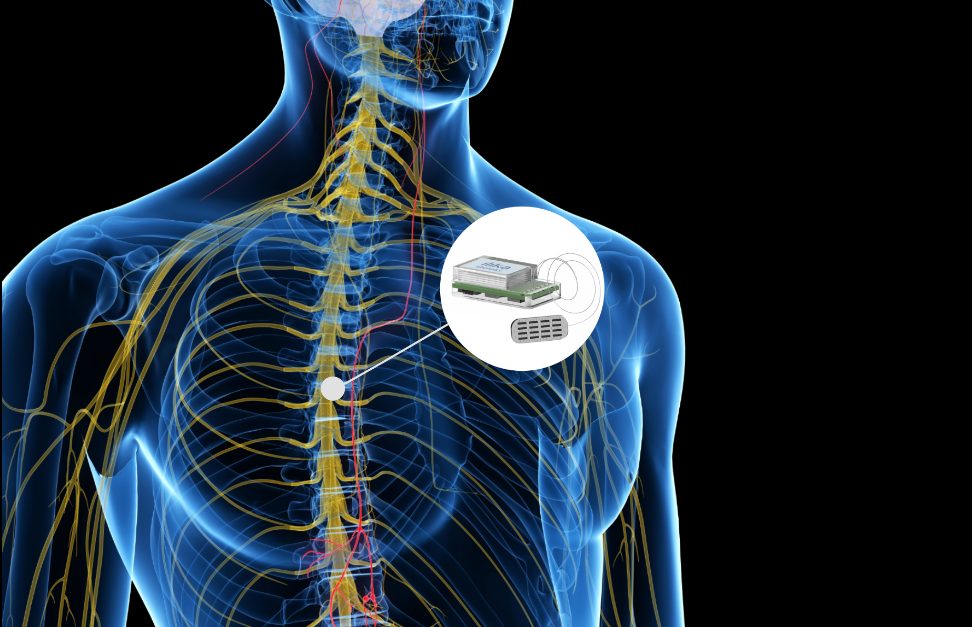 Neuromodulation uses active implanted devices to stimulate our nerves via the central, peripheral and autonomic nervous systems. Embedded in the device are the electronics and a battery to power it. Back in the 1970s, TENS machines were introduced to reduce pain for women prior to giving birth. This technology has gone on to help other conditions such as Parkinson's, chronic pain, hearing disorders, sleep apnoea and others. Current implantable devices are about 10-20cm3 in volume and require an invasive procedure under anaesthetic to place them in the body. Next-generation devices will be smaller, enabling them to be implanted nearer the targeted organ in a non-invasive procedure. They will have to be minimally invasive with a small footprint and be very energy efficient. With the battery situated inside the device, a key challenge is having a battery that is safe, long lasting and with the ability to be wirelessly charged. Nobody wants to undergo additional surgery because a device needs changing when it's run out of power. This could result in further surgery which in turn could result in infection, health problems and will definitely incur additional expense (could be $100k). On the other hand, a new conversation needs to be had with the patients, which requires them to recharge the battery more regularly, perhaps daily, with the advantage however that they don't have to go to a GP every month to recharge a bigger battery.
If the battery is too big, so too will be the device. Product designers of these next-generation implantable devices can't rely on an off-the-shelf battery being the right size and shape. Even miniaturised batteries in metallic cans cannot be made small enough or they will run out of power. At Ilika, we collaborate with designers from the beginning to create customised battery power. Our Stereax micro batteries are customisable, safe for implantable devices, high energy with a small footprint and long lasting. We're developing these batteries using solid state technology to make millimetre scale batteries with high energy density. Dedicated to the needs of next-generation disruptive medical implants, these batteries have an ultra-thin form factor (less than 1mm) and a miniature footprint (we are developing a demonstrator prototype of footprint 3.6mm x 5.6mm). They can also be customised in shape and form and also stacked for increased energy density.
These batteries address one of the key challenges in the advancement of neuromodulation devices. With one fifth of the population suffering some form of pain and the number of annual implants at 100,000, this is a market that needs to be addressed so more patients can be treated safely and cost effectively. Product designers have the ideas but cannot be held back by lack of miniaturised hardware. Enabling disruptive product design will enable these devices to be brought to mainstream medicine saving time and cost of long surgery whilst also helping patients with their conditions.
If your vision of the future is miniaturisation and would like to find out more about our prototype Stereax microbatteries for implantable devices contact us at info@ilika.com
You can watch the full discussion with NXTStim and Teliatry here.