Impressions from the 2023 Battery Show Europe and Conference
Posted on: in Blog
This year's show comprised of 5 large exhibitor halls and an associated 3 track technical conference event. Attendance seemed significantly up on last year in both the halls and conference, and the overall vibe - as might be expected from a German show - was about the materials, tools and especially equipment needed to industrialise and scale battery technology.
Booth sizes seem to be growing and becoming ever more eye catching. The larger German machine tools companies are now all attending and this year saw a very strong Chinese contingent. Not on a central country specific booth but spread throughout the show floors. Of course, the global reality is that these guys are the incumbents and it is the Europeans playing catch up.
Random battery related eye candy remains a feature, the DeLorean below being an example. But such stunts are becoming the exception and the show increasingly resembles other wider industrialisation and process related machine tool events.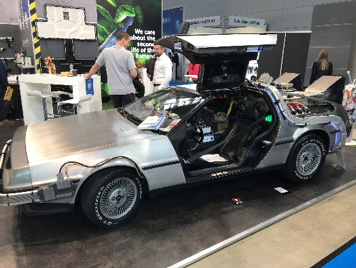 The image below showing projected plans of European Giga sites and often seen on social media, allows me to summarise the show's vibe as "now let's get this done". Conference panels talked of the US IRA acts and what the European reaction should be. The Operations Director at PowerCo (VW) stated that if subsidy is needed it usually means there is something flawed in your business plans. However, in light of the heavy sector related subsidy flowing now in China and the US, European governments simply must react. During the show the news came through of the UK Government incentives offered to Tata Energy to secure another UK Giga factory (near €1bn), more than illustrating the point.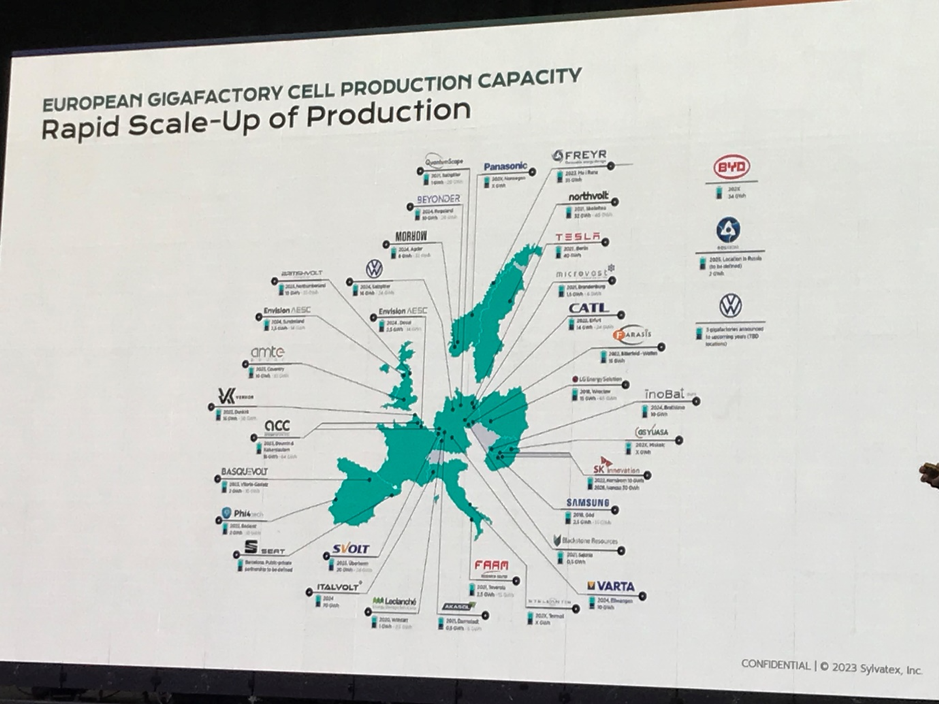 In the area of battery technology I was keen to see if any shape/format standardisation might be emerging and so went to talk to the Williams (WAE) team. As we know Tesla are focussing on 4680 type cells. An interesting factoid from conference being that their factory coats 60,000 sqm of 6um copper foil each hour, requiring 8 tonnes an hour of graphite material. Now that's what I call scale!
The 4680 format is now being called 46xx as companies play tunes around the large cylindrical theme. WAE are focussing on off-road (often mining) type vehicles and were showing a 4695 cell based pack. I asked what limits the cylindrical cell size and the answer was the ability to extract the heat. Better cooling concepts are starting to allow the 46xx cells to grow in size and so energy density again. Watch this space for next year I guess!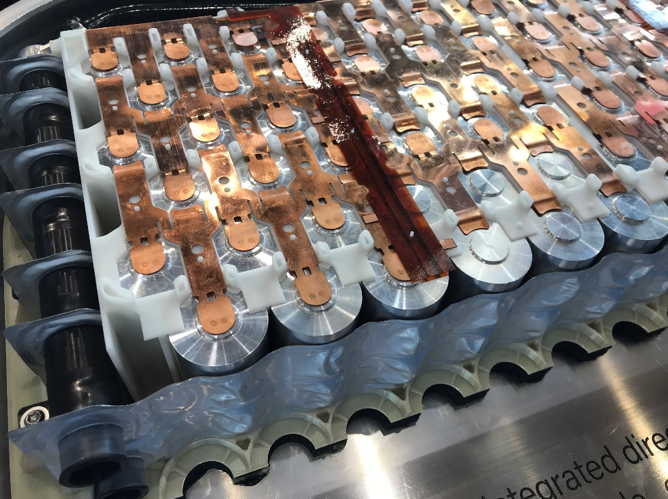 And so to conference itself, again with a strong "let's get this done" theme. There were few futuristic presentations with most grounded in the gritty reality of scale up and commercialisation challenges. Attendance was again high, especially at panel events.

My particular favourite presentation was from the Fraunhofer Battery Institute and looked at the energy needs in Giga scale production of different types of current and future battery chemistry. My enjoyment was perhaps enhanced by the fact that oxide electrolyte/Si anode-based technology came out rather well in the long-term prognosis!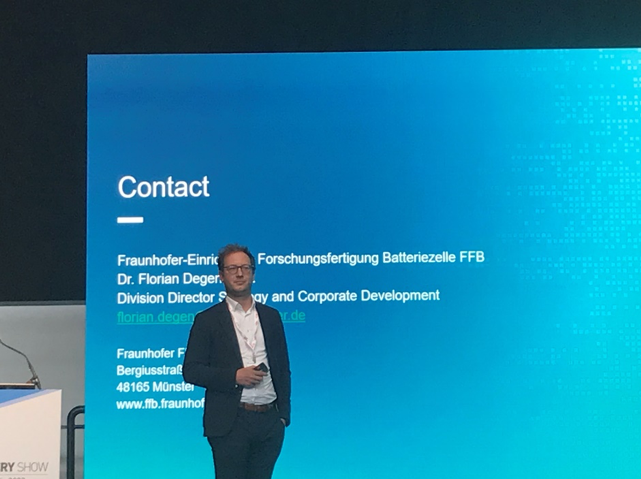 And so, to Solid State technology itself. IDTech presented us with the runners and riders in this particular technology race and presentations were given by Factorial , BasqueVolt and Ilika. The Ilika presentation, aligning to the overall themes discussed above, focussed on our pathway to scale in the context of support from the UK eco-system of companies and grant funding bodies.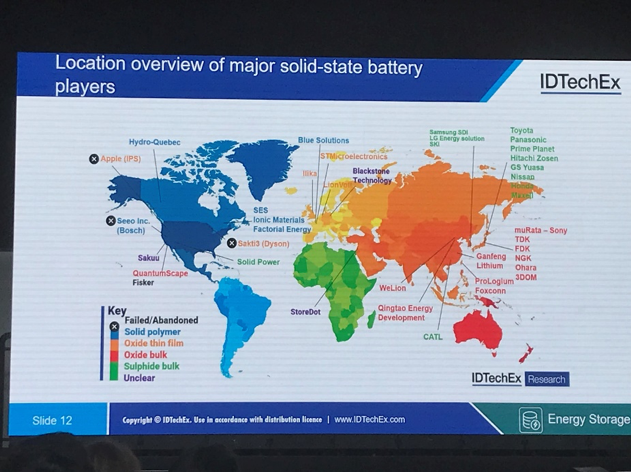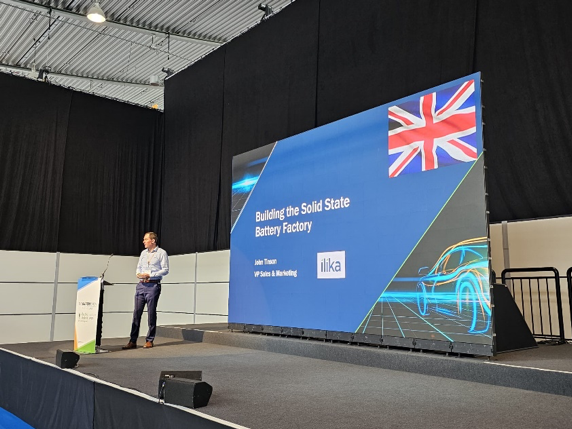 As you would expect of any German show, the Battery Show Europe was well organised and managed. I'll certainly be back next year and I'd like to see a few more UK machine builders at the event too!